Dig Spotlight: Uncovering the Secrets of an Ancient Maya Community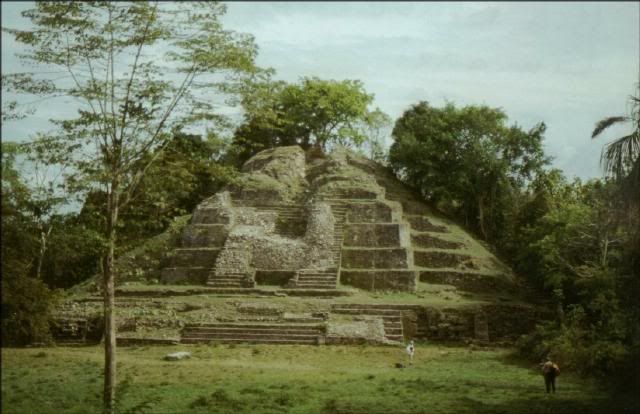 Along a sloping escarpment adjacent to the Rio Bravo river in Belize, one can see traces of the remains of hundreds of house platforms and dozens of terraces, the architectural remnants of what at one time was a sizable ancient Mayan community that thrived between 250 and 900 A.D. Ongoing archaeological investigations have turned up human burials, exotic items, pottery, and stone tools, as well as an ancient ball court with parallel stone-fronted buildings and what remains of a large dam. This is the site of Chawak But'o'ob, a large and highly developed Classic period Maya settlement of middle and lower class families that lived in what is considered to be the last, most enigmatic period of Classic Maya culture. From June 20 to July 22, 2005, Dr. Stanley Walling of Montclair State University will be leading a team of students and volunteers to survey, excavate, map, record, process finds and explore the surrounding area to uncover more of the secrets of this sophisticated agricultural community. Participants will live in a large and comfortable archaeology camp with the opportunity to travel to nearby archaeological and recreational sites, such as the site of ancient Lamanai with its impressive temple-pyramid (see picture above). The minimum length of stay is 2 weeks and the minimum required age is 18.

Consider this opportunity as a chance to learn, to be a part of cutting-edge research, and to have an adventure in the tropical environment of Belize.


More Information